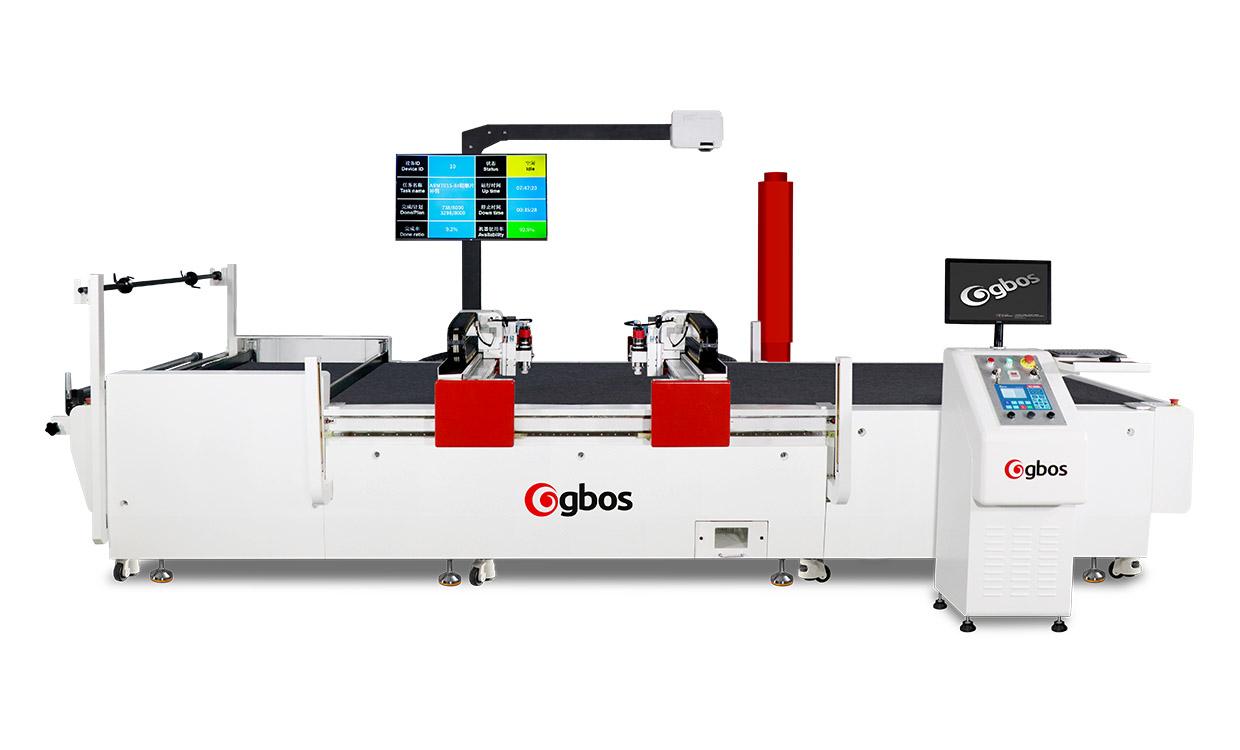 /sites/default/files/styles/thumbnail/public?itok=cNpuVPIo
OSCILLATING KNIFE CUTTER FOR FLEXIBLE FULL MATERIALS
Model: VC9-1616TT
Digital cutter with double-head asynchronous linear guide, rack and pinion drive. And also for punching four different size holes at the same time.
Suitable for car seat, car mat, car pillow, car tailgate matshoes, steering wheel covers, shoe and etc materials digital cutting. Especially for leather cutter.
Specification Paramete
Perfection in all details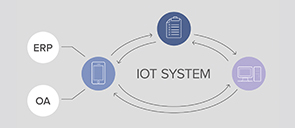 IoT system
Based on basic needs of footwear industry
and GBOS customized datebase.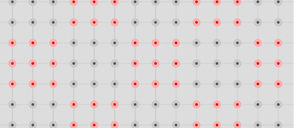 Partitioned vacuum system
Partitioned vacuum system is suitable for any kind of materials. It can effectively fix the material, ensure cutting quality. While also having energy saving design.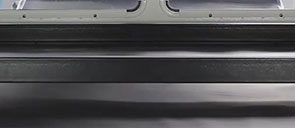 Automatic feeding, gripping feed system
Genuine intergrated feeding system not stripping. Multi-materials auto-feeding including knitted fabric, cloth, leather, foam (capable of multi-layers feeding). The software can automatically measure the feeding length according to nesting, Matching one sheet perfectly with another, saving materials. Gripfeeding to ensure materials flat and stable.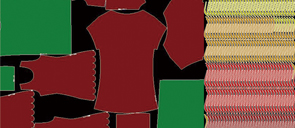 Smart nesting system
This feature is more reasonable compared with the normal patterns arranging. With off-line intelligent nesting system, unlimited feeding length.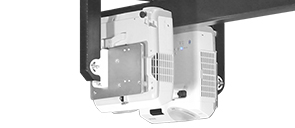 Dual projector positioning
Instant preview of nesting effects - convenient, fast.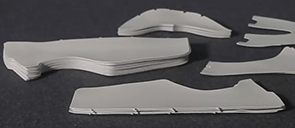 Multi-layer cutting
Multi-layer feeding, and cutting. Suitable for the mid-sole, mesh fabric, soft flexible fabric, PU, TPU, genuine leather, synthetic leather cutting, with unlimited length.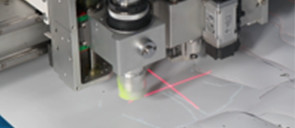 Equipped with punching device
Punching device can achieve 4 different sizes of holes can be punched at the same time.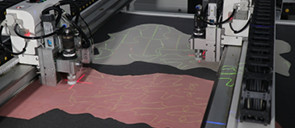 Digital oscillating knife cutter for full materials
Genuine leather, synthetic leather, mesh fabric, PU, TPU, soft flexible cloth multi-layer cutting.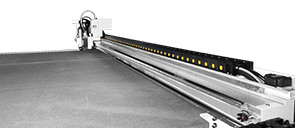 Gear and rack drive system
High strength, high wear resistance, high cutting accuracy, high stability, and low consumption.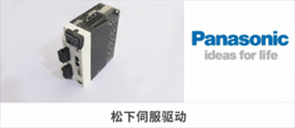 Panasonic servo drive control system
Ensure cutting speed and accuracy, stable and reliable, quality guaranteed.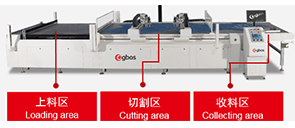 With three function area
Loading, preparing materials; Cutting; Collecting materials at the same time.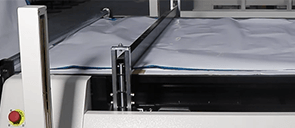 Whole area within safety protection
With grating safety protection system to ensure safe operation.
Comprehensive Customer Support

Service contract; Remote service; Customer service center; Training; Hardware upgrade; Component stock; Special task support; Upgrade/moving/renew; Service at production facility; Sample innovation & development;