IoT bridge, Empower the future of Smart Manufacturing!
IoT bridge, Empower the future of Smart Manufacturing!
IoT bridge, Empower the future of Smart Manufacturing!
IoT Bridge's application advancement has brought a new wind vane for the digital transformation of manufacturing industry. IoT as a solution for enterprise digitalization and intelligent management, has been verified by many terminal markets. The innovative intelligent solutions not only enhance the increase of production capacity and the improvement of efficiency, but also improve the competitiveness of enterprises through the insight of various types of data. The promotion of digital transformation has been mentioned in several documents in China, which shows how important its significance and mission is.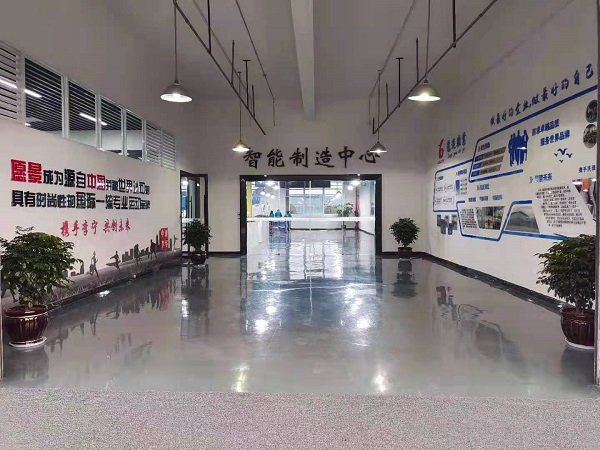 And IoT Bridge as an innovative intelligent solution, with only one system throughout the entire production line, and can be compatible with laser cutting, laser perforating and other types of processes at the same time!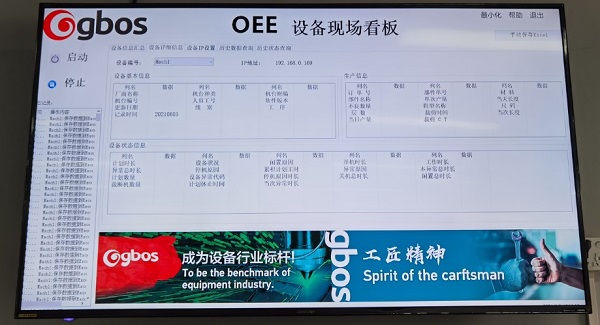 The 3 core advantages of IoT also allow enterprises to accelerate towards 100% digitization, 100% informatization and 100% intelligent management process, and these advantages, specifically how are they presented?
1.Production visibility
Reduce downtime and increase machine utilization (consumables replacement reminders, machine maintenance reminders)
Accurate control of production planning and production progress (yield monitoring, material usage monitoring, etc.)
Traceability: materials, products, equipment, personnel, quality, etc. are effectively traced, and costs are reduced!
The evaluation and analysis of these data allows managers to control the latest developments in real time and make timely improvements to enhance the operational efficiency of the production plant.

2. Throughout the entire production line, data interoperability, break down data silos

GBOS IoT's R&D standard is based on the concept of "defining standards" and "openness and win-win" to help promote enterprises towards Industry 4.0. IoT can be integrated with MES, ERP and other systems to help enterprises achieve data interoperability and break down data silos!
After integration with each system, it can achieve 

①enhance the utilization rate of equipment: from sales order taking to order pre-scheduling, accurate production plans can be made and production can be arranged scientifically; 
②reduce extra expenses - avoid temporary make-up orders for insufficient materials, which affects delivery time and generates extra expenses; 
③shorten production cycle - -Rational use of equipment based on data!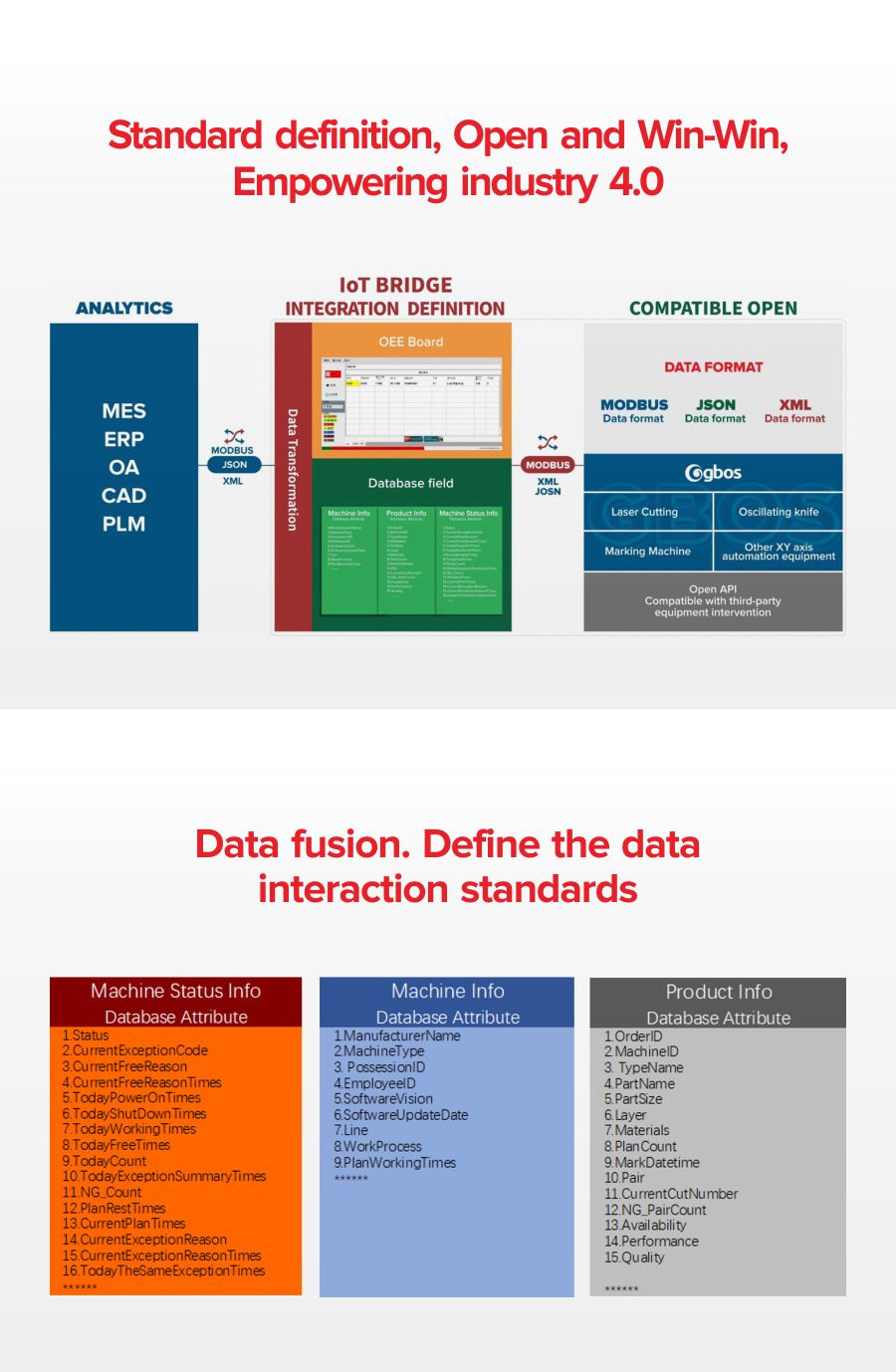 3. Compatible with different types of intelligent equipment Data format real-time interaction

GBOS IoT takes into account the problems of different intelligent equipment standards or no standards, or incompatible systems, etc. At the beginning of the IoT development, a number of application scenarios such as laser cutting system, vibrating knife system, line drawing machine, arm spraying glue, etc. are incorporated into the IoT system to implement unified management, and enable third-party products to quickly access to the ANALYTICS system to complete data interaction.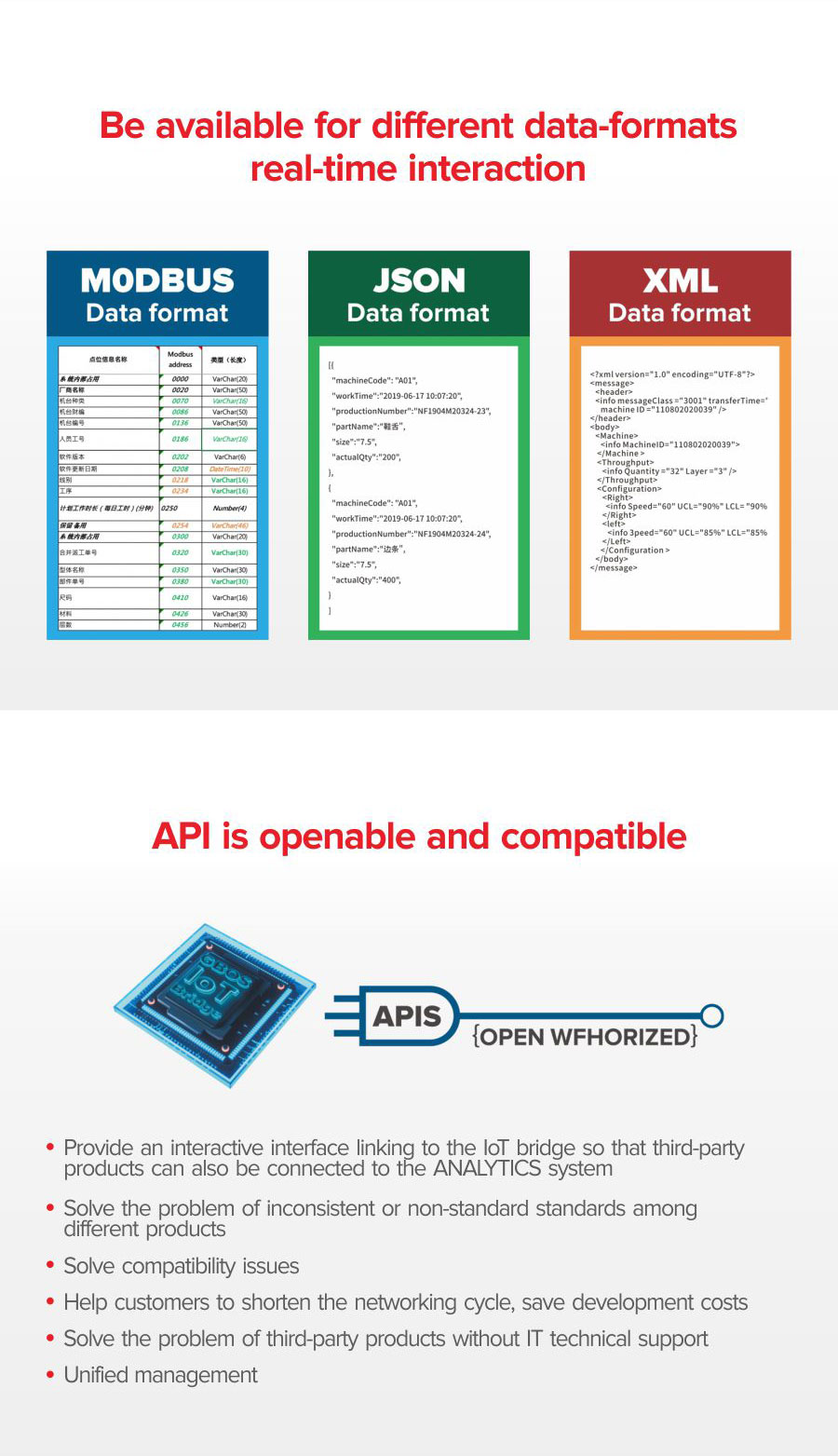 IoT: not the future, but the present!

As IoT is used in more and more industries, IoT solutions are becoming more and more abundant, with measurable advantages throughout the manufacturing production chain, and the value of datafication is growing exponentially!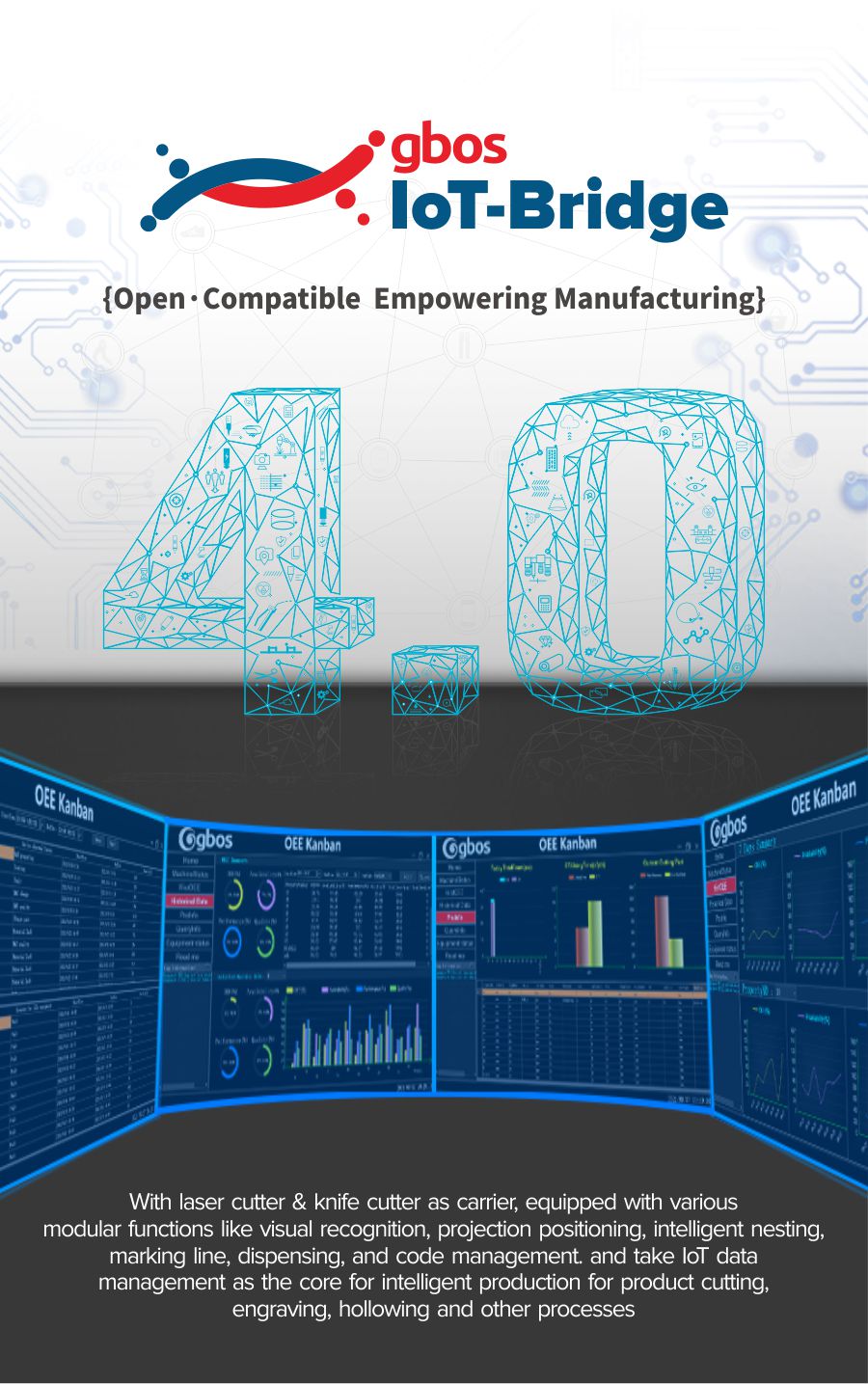 Are you ready for digital transformation?
Do you understand the expected value from a digital lean production floor?
Consultations and demos, I'm always available, if you want to learn more, contact us now!
Comprehensive Customer Support

Service contract; Remote service; Customer service center; Training; Hardware upgrade; Component stock; Special task support; Upgrade/moving/renew; Service at production facility; Sample innovation & development;